Learning combined with fun in-situ. What more can a language learner want?
This language trip was life-changing for me. It was very intense and packed full of fun activities. When I got back I was even dreaming in English! I felt so much more confident. The value for money is incredible. 15 hours of language training in Dublin costs 600 Euros on average and this whole trip, including accommodation, cost only 600 Euros. Unbeatable!

Susanne Marx
Our language trips: Unique and simply the best: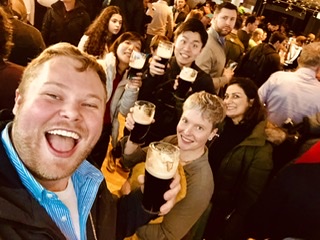 Extremely low course fee of 300 Euros per person for a group of between 3 – 6 for a 3- day weekend and likewise 300 Euros for a 4-day weekend. Trainer available round-the-clock
Short 3-4 day long weekend trips – no need to take too much time off work
Several dates available throughout the year
Small groups of up to 6
Total immersion – English only 24/7!
Customisable programme. Contact us for an in-depth discussion of your needs.
Levels A2 – C1
Certification issued.
Trips to the USA and longer trips also available. Contact us.
---
A combination of sightseeing, learning and playing games to enhance your learning of English.
Activities: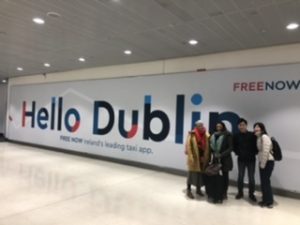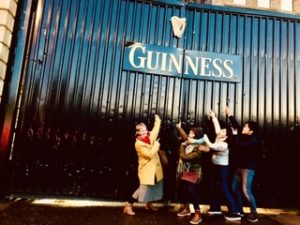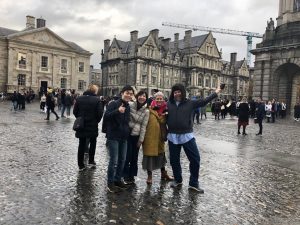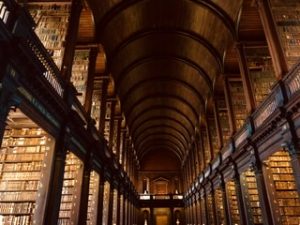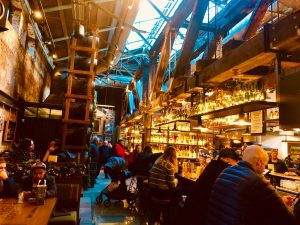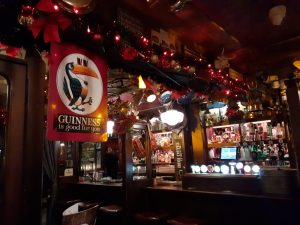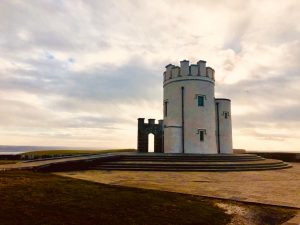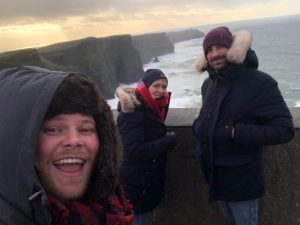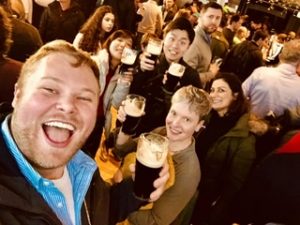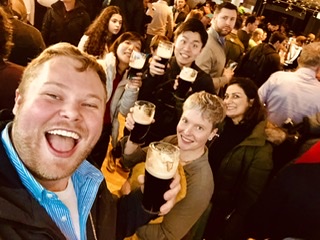 Other activities can include:
Comedy night
Boat rides
Hiking
Cinema
Contact us for details of longer Dublin trips or USA trips.
---
Accommodation
To keep you safe during Covid we have decided to accommodate everyone in a local 3 or 4* hotel. Post-Covid, you will be staying in this property or a similar one in/around Dublin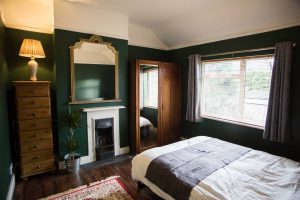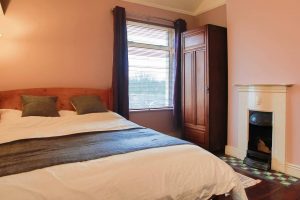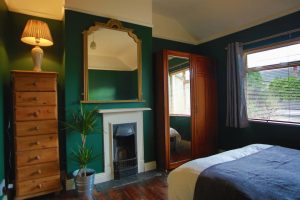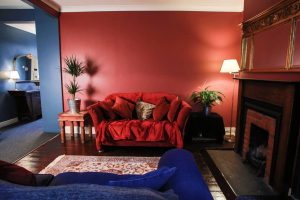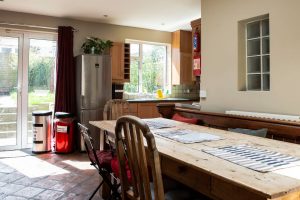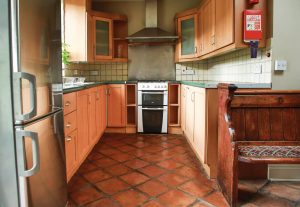 Subject to availability. For larger groups other, similar accommodation will be booked.
---
Learning English
Learning the natural way – total immersion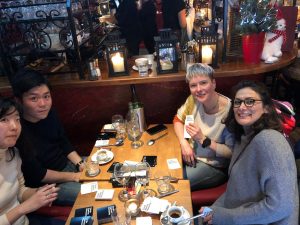 We believe that learning should be fun and should happen naturally. That is why we speak English at all times whilst the trainer is making a note of re-occurring mistakes. These are then discussed with you later. This is a unique learning method, one which takes place in an organic environment as opposed to an artificial classroom setting. Each day, Jonathan will encourage you to look around and make a note of any words you don't know. It all starts over breakfast where we talk, have debates, relax and have fun. We discuss what new vocabulary was learnt the day before. At mealtimes, each person orders in English. We even have our so-called "tip-jar" where anyone who speaks their native language puts a Euro into (and the money is spent at the end of the trip on something of your choice!)
---
Your Trainer: Jonathan Brooks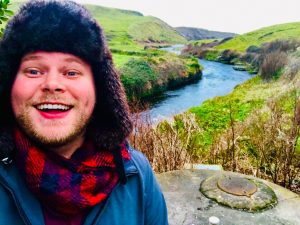 Jonathan is an experienced (business) English teacher who is of Irish/American origin. Jonathan speaks and teaches in an American accent. His students say of him that he is the best teacher they have ever had as he brings warmth, professionalism and a sense of humour to his classes. As an experienced Dublin tour guide, Jonathan knows all the best places to go. The tour will be a relaxed and fun learning experience which allows you to learn English in a way that is more than just a confined classroom experience. Truly a 24 hour a day English immersion experience that leaves you thinking and dreaming in English by the end of the weekend. Contact Jonathan at: Jonathan@in-situ.eu.com
---
Costs
The average price for 15 hours of language learning in Dublin with a local school is 600 Euros. Our price of 600 Euros for our 3-day intensive trips and 700 Euros for 4-day trips covers: teaching, accommodation and tour organisation fees. Food, excursions and transportation are paid for yourself. See below for a cost breakdown.
Item
Cost
Variable, Y/N
Notes
Tuition fee
300 Euros for 3-day trip.
Includes all materials.

300 Euros for 4-day trip
No
Paid in upfront sum of 600 for 3-day trip and 700
for 4-day trip
Accommodation fee
300 Euros 3 day trip,
400 Euros 4 day trip
No

Paid in upfront sum of 600 for 3-day trip and 700
for 4-day trip
Tour organisational fee
65 Euros
No

Paid in upfront sum of 600 for 3-day trip and 700
for 4-day trip
Flight to Dublin
Around 100 Euros (estimate)
Yes
Booked yourself when you
receive course confirmation
Food and trip costs
Between 50 – 150 Euros
Yes
Paid yourself in Ireland
Transportation costs in Dublin
Between 20 – 50 Euros
Yes
Paid yourself in Ireland
Contact us to discuss company solutions or if you wish to make a booking for multiple persons
The booking process
Process
What will happen
Notes
1) Click on date to book non-binding
place
You fill out your details so we can create an invoice
Your space will be held for 5 days
2) You receive confirmation email with
link to disclaimer/rules and link to
payment via bank transfer

You click on both links to sign disclaimer/
rules and click the invoice link
Payment to follow within 5 days to secure your place on the course
3) Pay invoice in full via bank transfer
Reminder will be sent after 5 days
If payment is not received within 5 days of the reminder your participation will be cancelled
4) Await confirmation from us that your
course has enough participants to go
ahead
Do not book your flight until you have
received this confirmation
This email will contain details of your
trainer, Jonathan Brooks
5) Book your flight and let Jonathan
know when you will be arriving
We will send you details of what time to
be in Dublin
Receive a full refund if the course does
not reach minimum participation
---
Book here
---